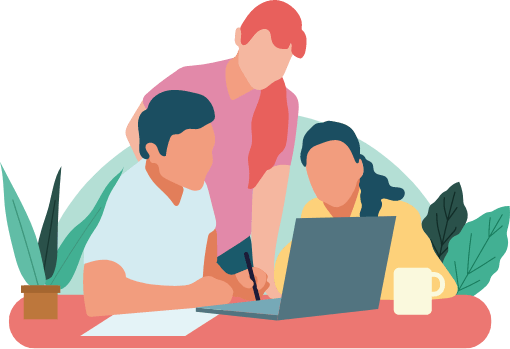 To what extent the data is confidential and secured?
Your data is our top priority. We convert your data to hard-to-decipher codes to keep it confidential and protect it from any misuse. We make sure that there is no third party allowed to get your information.
Who is in charge of the application's customers' activities?
The application owner is the one and only responsible for the customers' activities on their application. They have full control to set the app policy as well as the terms and conditions. 
What company information I can add?
You can add a wide range of company information, including multiple mobile contact numbers with distinct names, Facebook and Twitter links, a WhatsApp phone number, the location of your HQ, and much more.
Is the push notification feature available?
Yes, we provide the push notification feature that your app's messages pop at the user's screen with no need to open the app to read them.
How to manage the payment method?
You should have an account at any of the virtual banks. Mobilzer offers integration with PayPal; however, if you prefer any other method, contact us.
Can I do customized edits?
Yes, send an amendment request, and we will reply with all the details and costs to immediately begin development after your approval.
Can i stop my subscription?
You can stop your subscription any time you wish.
Can I use a custom domain?
Yes, you can link an existing domain to your app and users can directly access your app using this custom domain.
Is uploading data available when migrating from another system?
Yes, you can use CSV import or Excel to upload your data from the current system.
Can I get a customized design?
Yes, our dashboard offers all sorts of customization, colors, fonts, and positions of different elements.
What happen after the free trial?
You will receive an email notifying you that the trial is over, and you can activate a paid membership. In case you do not, we will be saving your information, while the application is totally closed except the dashboard to allow you to select your paid membership. Otherwise, the application will be totally off until you have your membership.
How many apps available to create on Mobilzer?
A single account can create one iOS and one Android application. However, contact us if you want to become a partner and we will allow you to manage multible apps for your clients.
Can I sell the application?
Yes, you may transfer the application property to another party after it is already created on Mobilzer.
What does a mobile-web mean?
Our main service is building mobile-web apps, which are a new technology that allows users to download apps directly from the website without needing to go to app stores, your website becomes downloadable as is and your users will get your app icon on the home screen plus you will be able to send Push notifications like any other mobile app, it is just less expensive.